Kate and Taylor are fascinated by water, in any form. This fountain is no exception-every rock within 5 feet is now sitting at the bottom of it.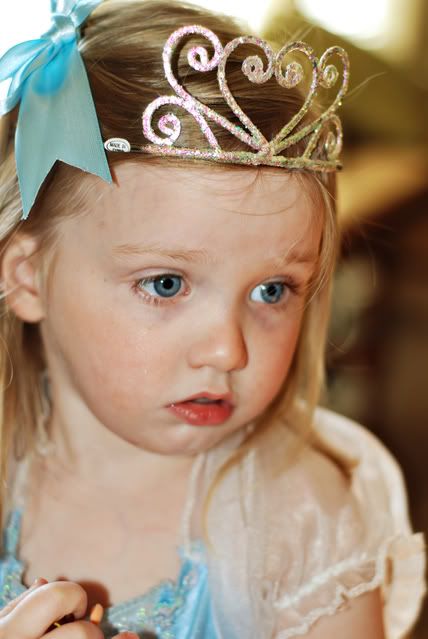 Kate got all dressed up this weekend to go to a princess party...Cinderella was the chosen princess of the moment. The girls have been keeping
very
busy lately with Disney Princess Polly Pockets. They play with them for hours every day so getting dressed up like a REAL princess with a place to go is one exciting event!