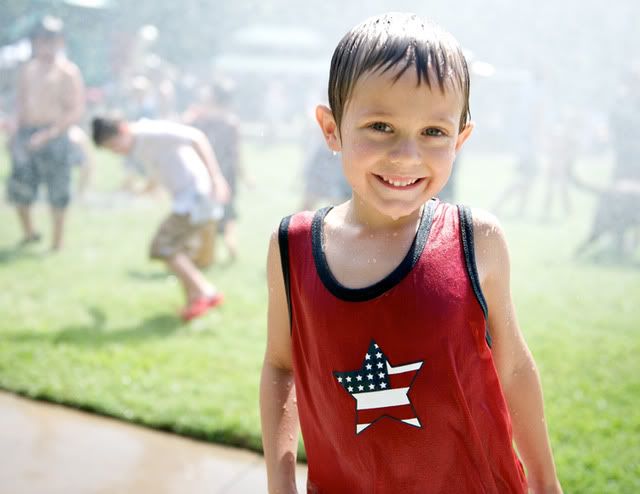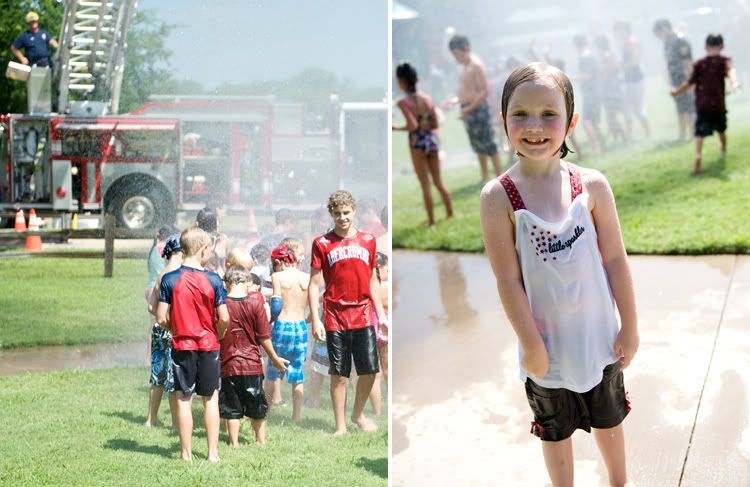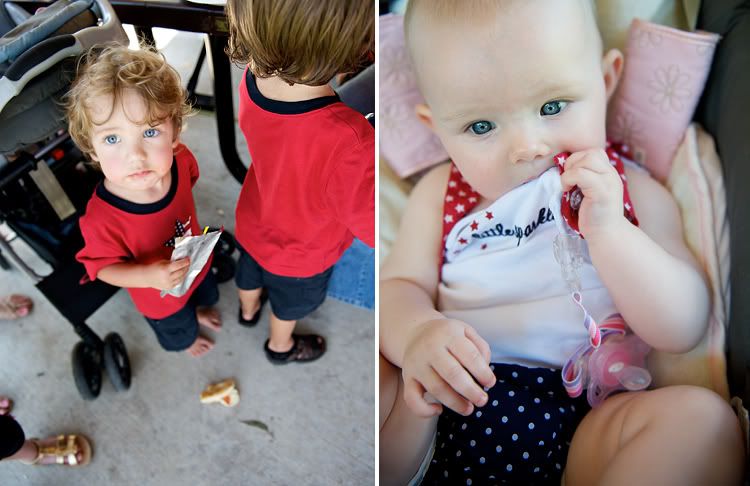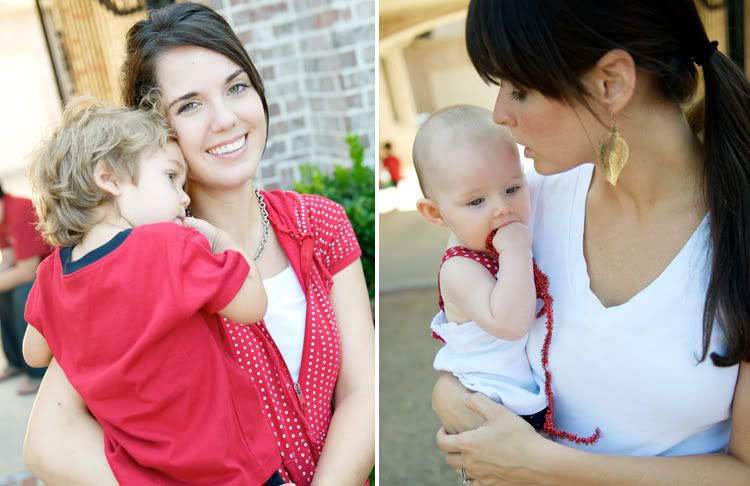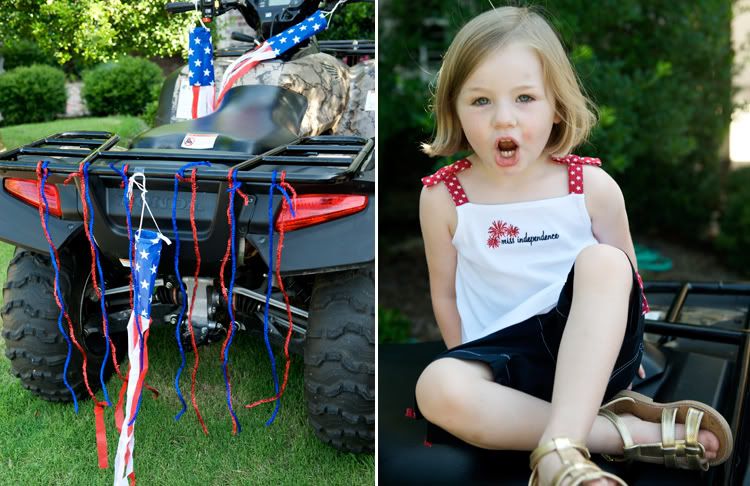 We all went over to Nana and Papa's Saturday morning for their neighborhood's parade. They do a really good job of making it pretty legitimate and fun. The fire department comes with their trucks and horses and the parade is about a mile long. Nana and Papa provide the 4-wheelers and tractors for the cousins to decorate and ride on in the parade. Lauren and I sat this one out this year because of the
crazy
heat we've been having lately. But, the girls and their
Joyner
cousins had a lot of fun throwing candy to the bystanders and then running through the fire-truck hose at the end. Kate got completely soaked and loved every minute of it. Taylor was a little more tentative and
may
have gotten a few fingers and toes splashed. The first picture is of Sam...Kate has so much fun playing with Sam and was even lucky enough to be in his preschool class this past year.
We had a fun BBQ at the
Nixons
that night and watched the fireworks together afterwards. 4th of July FUN!!